Materials
Urban Sketch Course
Urban Sketching
Supply Kit
Wondering where to start with your Urban Sketching supply kit? Having the right tools can go a long way in making your drawing fun and rewarding.
Here you'll find a list of the basic tools that artist Ian Fennelly uses in his essential Urban Sketching kit along with a few other suggestions from our students.
It's important to find what works for you too, so try experimenting with different products and brands until you find a kit that you're happy with.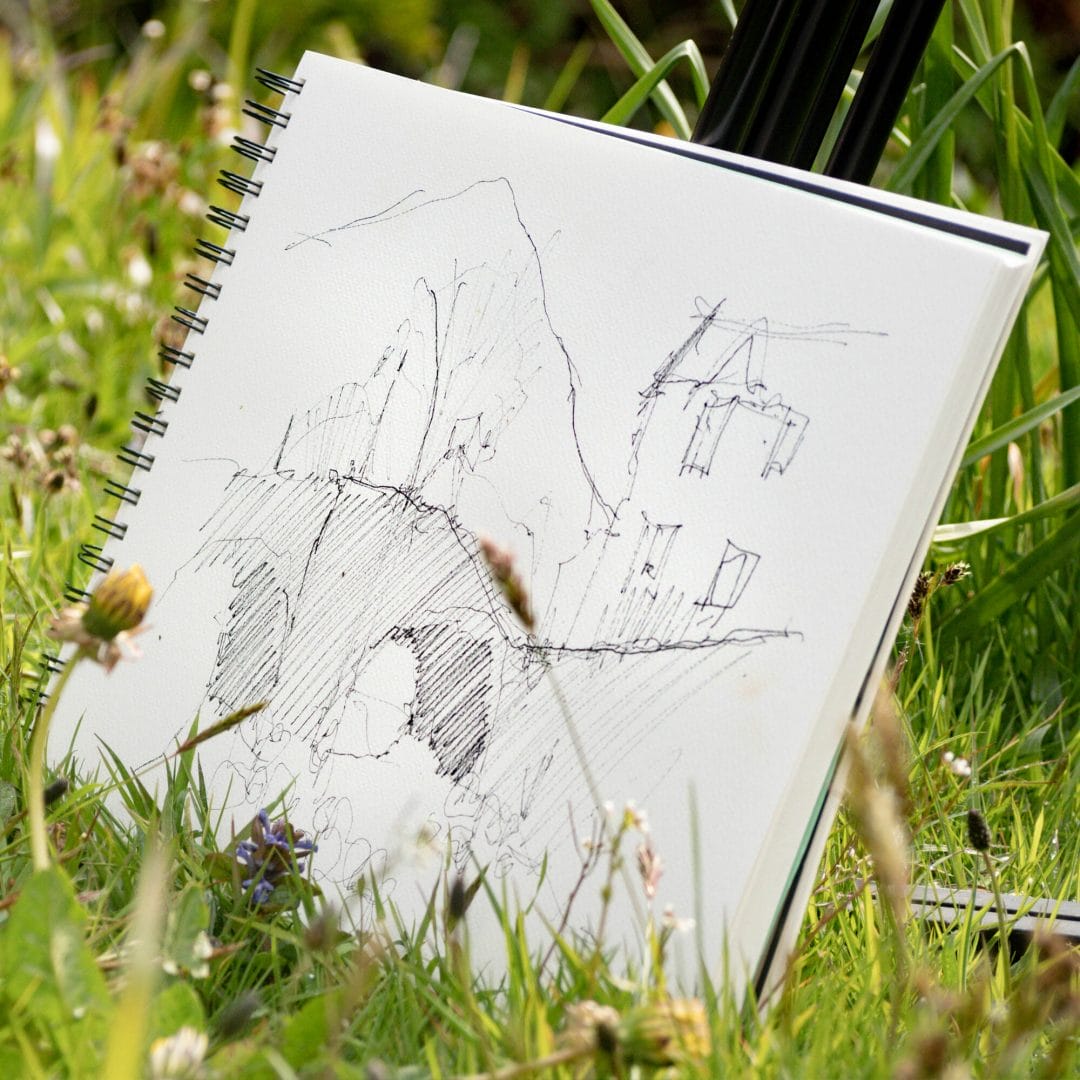 Ian uses the Fabriano Spiral Bound A3 Sketchbook 140lb HP (Classic 5)
You can use either cold press or hot press depending on what look you want to achieve. Cold press will have a slightly rougher paper texture and hot press has a smoother finish when using fineliners.
Here are just a few suggestions: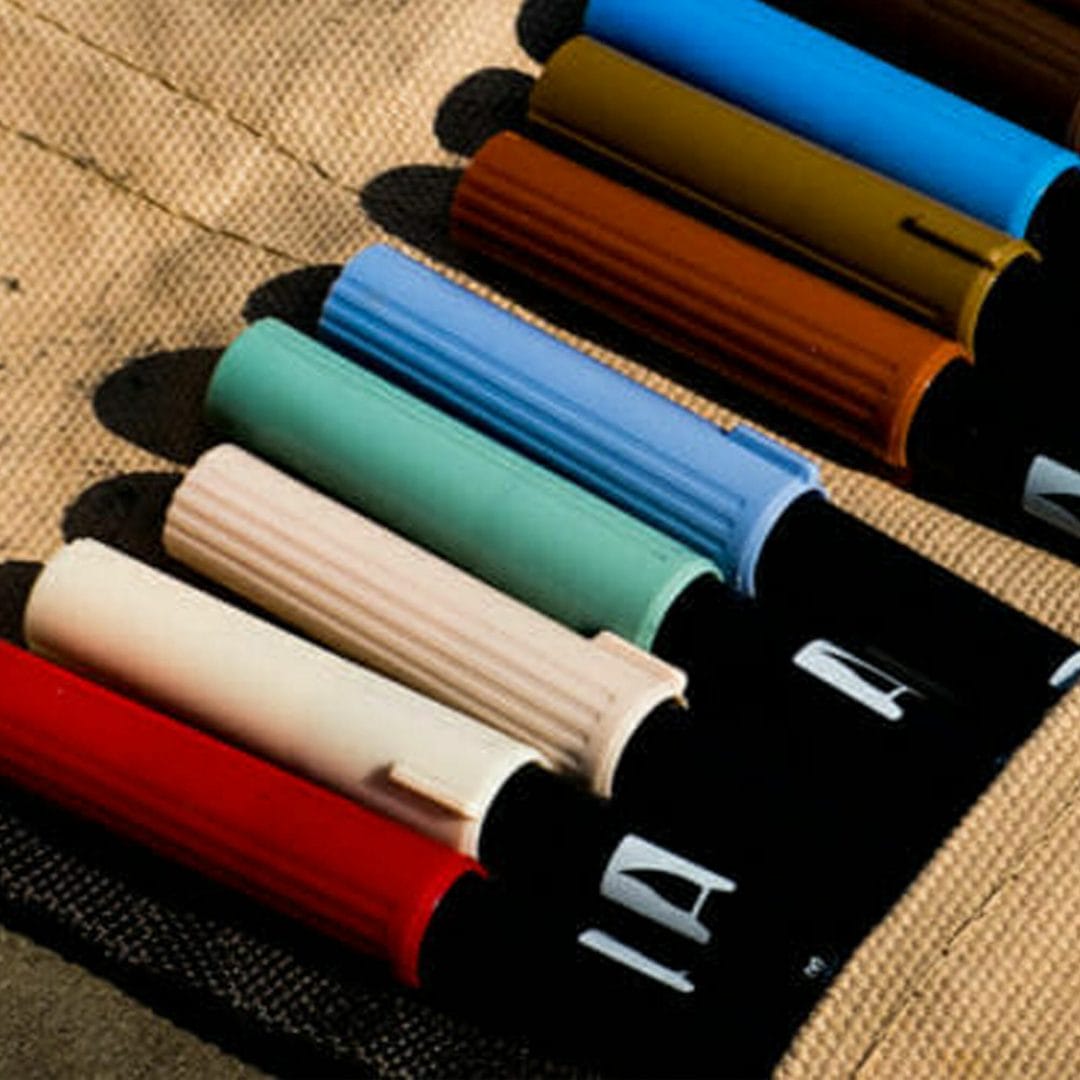 Brush Pens are a great way to add extra tone and depth to your sketch. Try to use water based brush pens instead of alcohol based brush pens.
Ian uses Tombow brush pens, especially black and a range of greys, particularly the lighter greys – N15, N75, N79, N60, N89, N95.
Fineliners
Ian mostly uses fineliners during our courses, so try to have a range of fine liners in your kit that vary in tip size. We would suggest anywhere from 0.05 – 0.8 in thickness and also having a few extra 0.1s in your urban sketching kit.
Rollerball Pens
Rollerball pens can be fun to use because you can achieve a different thickness and shading depending on the angle and pressure used.
Many brands sell good quality fineliners and rollerball pens such as Staedtler, Pilot, Uniball, Stabilo and Derwent.
Fountain Pens
Some of our students also like to use fountain pens, as they achieve a loose and fluid look, although it's important to remember to consider using waterproof ink. Lamy Safari is a popular choice for urban sketchers.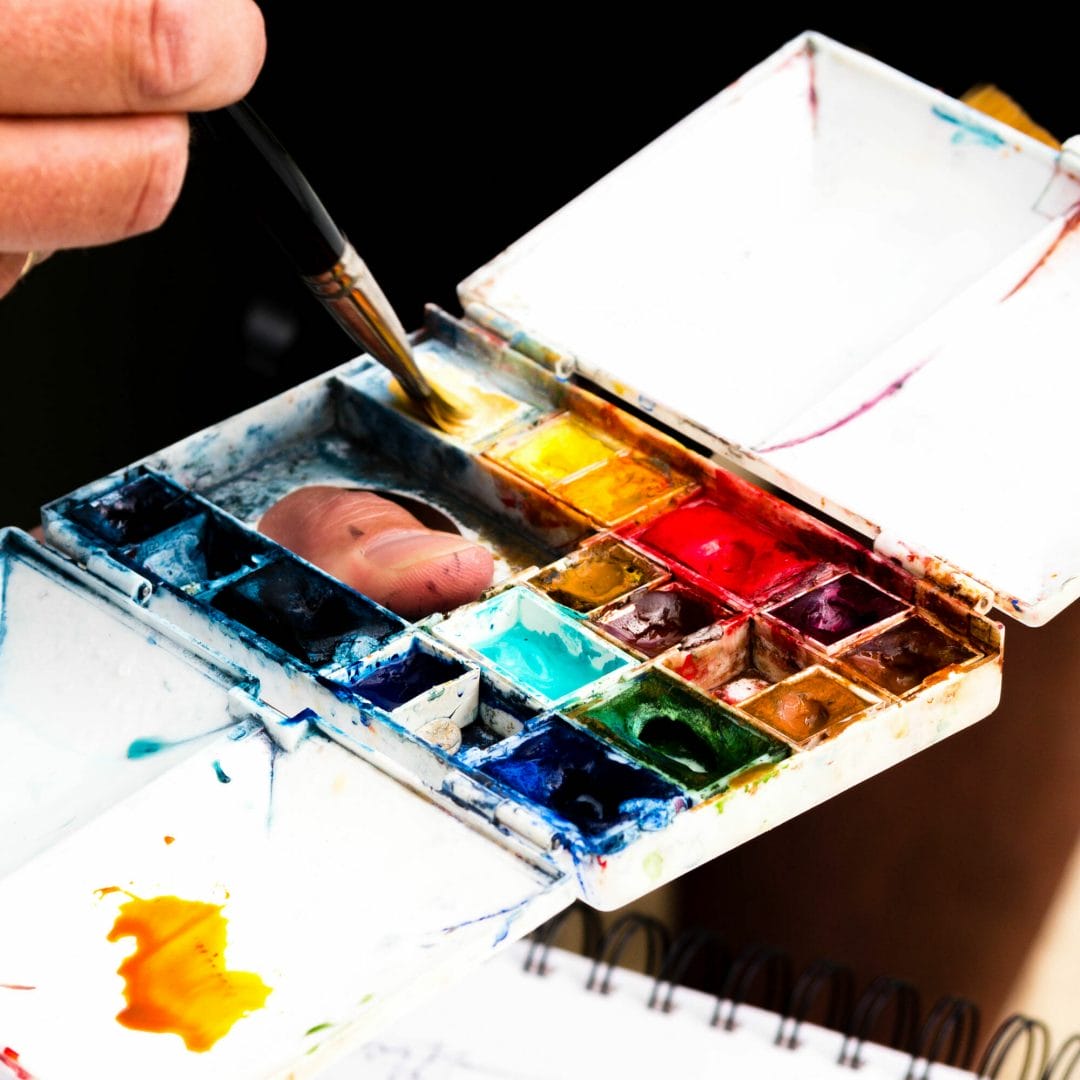 Watercolour Pan Sets
Watercolour pans come in all different shapes and sizes but Full Pans and Half Pans are the most common.
Ian uses the Winsor and Newton brand, with a combination of full and half pans.
The colours listed below are the ones Ian typically has in his palette, although he may swap them around depending on the subject and mood.
Prussian Blue
Sap Green*
Cad red*
Burnt Sienna*
Transparent Orange
Magnesium Brown
Green Gold
Winsor Green*
Cad Red Deep
Burnt Umber
Cobalt Blue
Winsor Orange*
Raw Sienna*
Cerulean Blue*
Cobalt Turquoise Light
Indian Yellow *
Indian Red
Ultramarine*
Winsor Violet
Yellow Ochre
Alizarin Crimson
Black *
* The colours Ian uses the most
Watercolour Tubes
It's also useful to have a tube of Titanium White watercolour in your kit. This is a great way to cover up any colour mistakes and add final detail. A 5ml tube is a good size for starting with.
It's important to remember that colour is a very personal and emotional thing, and we all see the world that surrounds us with different colours. For each location and workshop Ian may use a different combination of colour, and the starting point may be a particular local colour. If you want to follow Ian's colour journey fairly closely, then make sure you have the ones starred * above as they usually come out to play in Ian Fennelly's Urban Sketching Kit during our courses.
Paintbrushes vary in many shapes and sizes, but to start with, we would recommend having the below watercolour brushes in your urban sketching kit:
2 x Rigger Brushes – Small and Medium
2 x Round Head Brushes – Small and Medium
2 x Flat Brushes – Small and Medium
Ian uses the Pro Arte brand, but other brands such as Da Vinci, Winsor & Newton, Escoda and Rosemary & Co are great options too. 
It's important to look after your kit when on the go, so you may want to invest in some useful storage.
Compact canvas wraps are great for storing your pencils, pens and brushes. Ian uses the Derwent Canvas Pencil Wrap but you can also use another type of storage container such as a bag. You could also look at using a statchel for transporting your kit when on location.
Here are just a few ideas:
If you're planning to work on location or joining an outdoor workshop, you might also want to consider using a few useful accessories that will bring you comfort:
Seating 
You could use a collapsible chair, soft mat or stool depending on your needs. We've added a few ideas below but you could also try looking at local groups such as Facebook Marketplace to find a bargain.
Weather Appropriate Accessories
Depending on location and time of year, remember to consider things like sunhats, sunglasses, suncream and gloves.
Get all of Ian Fennelly's best sketching tips, tricks, techniques & checklists on a set of handy, weatherproof portable cards!
Whether you're brand new to urban sketching or a confident artist, our engaging, video-based online courses teach you step-by-step how to go from blank page, to capturing the bustle and beauty of the world around you, in the unique and fashionable style that is urban sketching.