HOW TO MAKE AN URBAN SKETCH SCENE YOUR OWN
With Ian Fennelly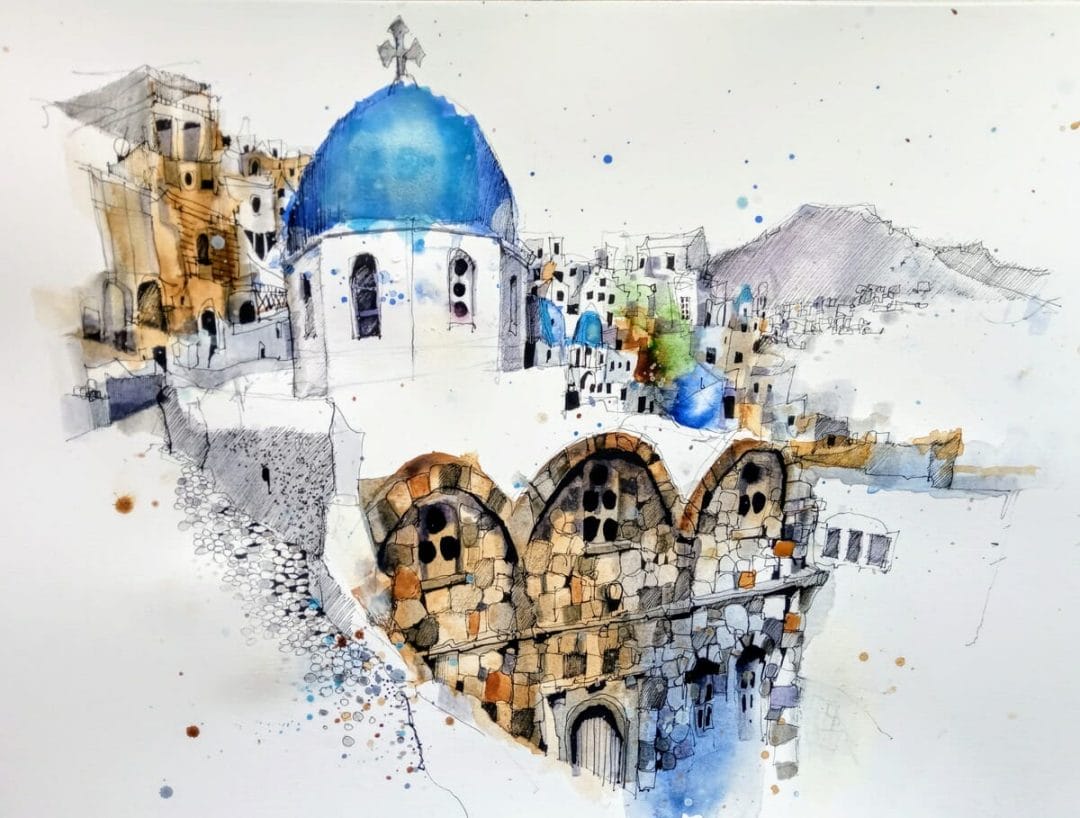 Discover some of Ian Fennelly's best sketching advice.
Find out some useful advice and tips from Ian in our new 'How to' guide.
When urban sketching, it can be tricky to know how to make the scene your own and whether to remove and change the things in front of you. Ian shares a few ways that you can manipulate the scene whilst still being true to your vision.
Impose yourself on the scene
Try and have the mindset that you're in control of the scene by imposing yourself, this way you can make the scene your own by making it truly unique.
"I change what I'm drawing in front of me all the time. I do this to impose myself upon the scene and to encourage students to impose themselves upon the scenes and to not lose sign of themselves. They're the artists, they're in control of the scene. If you need to scan the scene and look 5 metres over to the right or the left and pull that into the picture, then you need to do that."
manipulate the scene to tell a story
Don't be afraid to move something into frame from further afield. Every item, object and building help to shape the narrative of the sketch. Experiment and change what's in front of you. By looking around you may see other objects that you would like to add or remove.
"I manipulate the scene to tell the story that I want to tell, and I always encourage students to do this too. Somebody once said, if you don't like what you see, paint over it."
"Whether you're working virtually, online or on location and you're depicting the scene in front of you, you've got to have the mindset that you are in control. You might be learning techniques and skills, but at the same time it's your vision. Even if you shape things wrong and you get your perspective wrong, it's still your vision. It might not be what you want, but at that one given moment in time, it's exactly right for you on your creative journey. "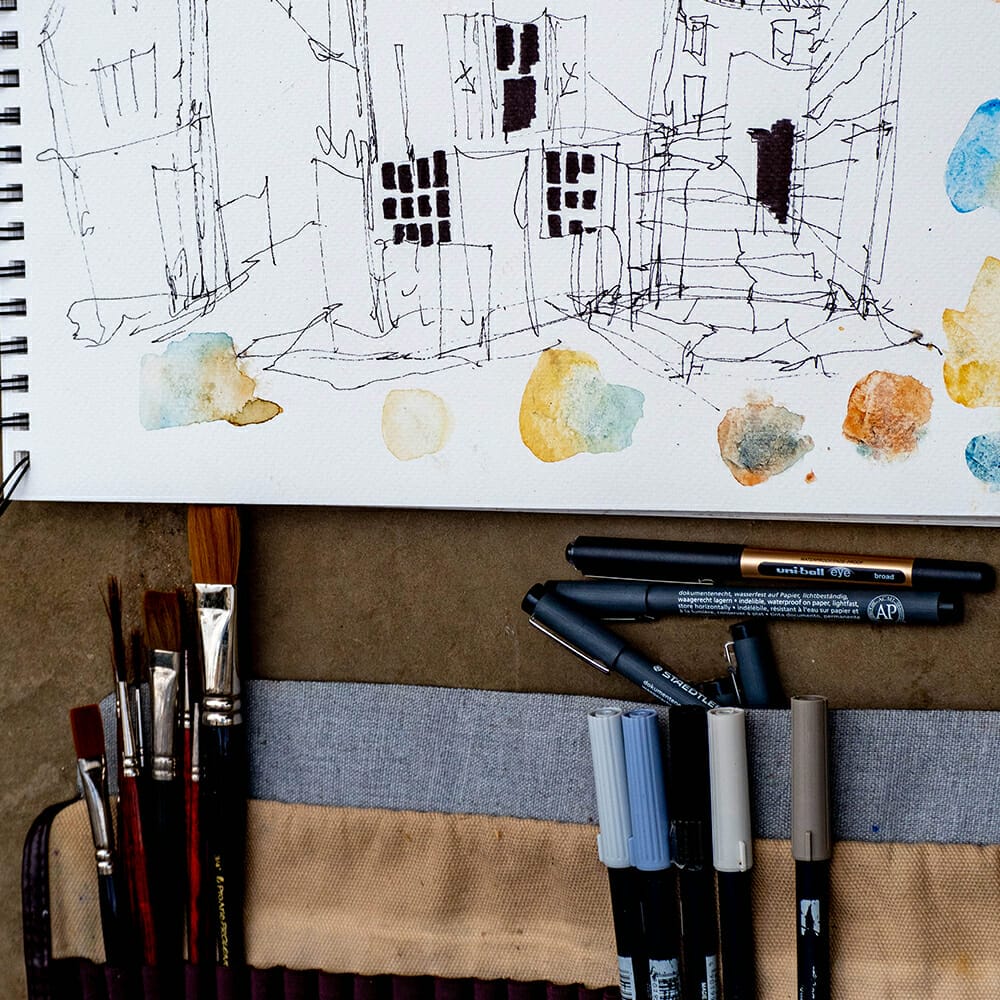 Watch the full video as Ian Fennelly explains how to make an urban sketch scene your own
We are so blessed at Urban Sketch Course to have such a wonderful growing community. Thank you to everyone who supports our journey, we send our love to each and every one of you.
Don't forget to keep us up to date with your sketching journey by using the hashtag #UrbanSketchCourse. We look forward to seeing you all again very soon.
Urban Sketching for Beginners
Join Ian Fennelly as he guides you through 47 easy-to-follow lessons and practical exercises that transform you from complete beginner to skilled urban sketcher!