BY IAN FENNELLY
Through each exquisitely illustrated page, Ian takes us on an uplifting journey, sharing heartening stories, amusing anecdotes, and the inspiration behind some of his best-loved sketches.
Finding inspiration can be a challenge for any artist, but this book proves that inspiration is all around us, and comes in many forms too.
A simple hanging basket, an overgrown tree, a quirky building, an abandoned boat, discover how Ian takes inspiration from the world and uses it to document the shapes, the colours, and the stories he encounters in everyday life.
In Finding Your Inspiration, you'll be swept away on an exhilarating sketching journey with Ian Fennelly, as he shares the highs, the lows, and the personal stories behind some of his finest work, so that you can always find your inspiration.
Order Your Copy Today
£27.99
WORLDWIDE SHIPPING AVAILABLE
"Finding Your Inspiration is beautifully written and exquisitely illustrated throughout. A must-read for every urban sketcher."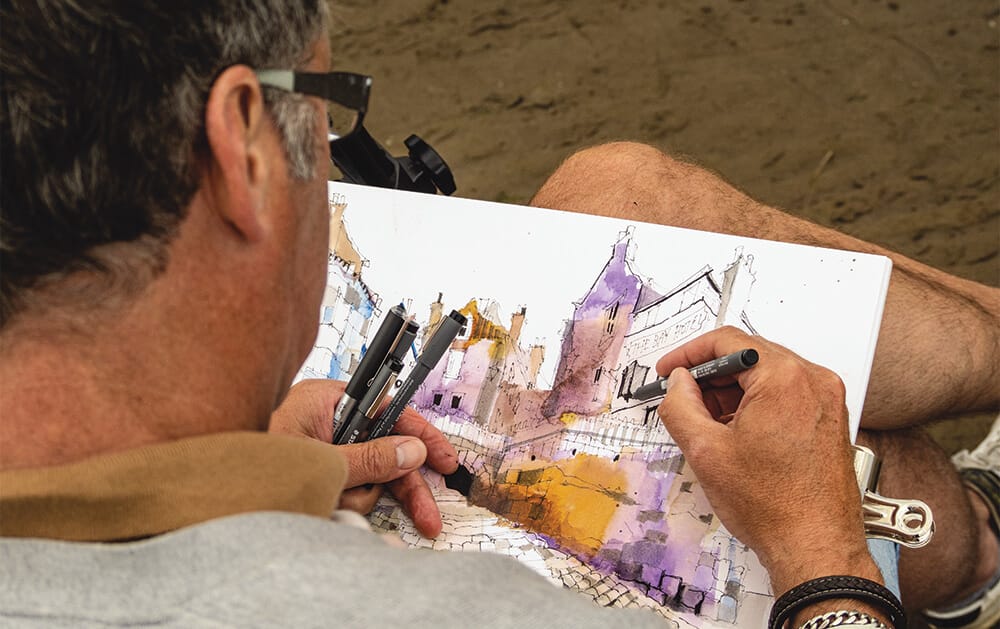 ABOUT THE AUTHOR
Ian Fennelly has built an extraordinary reputation as one of the world's finest urban sketchers and most sought-after teachers.
Ian's distinct style of on-location art, engaging teaching methods, and all-round creativity has earned him a passionate global following.
'Finding Your Inspiration' is beautifully written and exquisitely illustrated throughout.