The benefits of sketching outside
Want to get started with drawing and painting outdoors?
In this article, we'll help you to take that first step as we share some of Ian Fennelly's top tips and ideas for sketching outdoors. Keep reading to discover some of the benefits, practical considerations, and techniques you can use to improve your art skills.
Connection
Urban sketching is one of the most social forms of creativity and connecting with others is so important for our well-being, whether it's outside or virtually.
When sketching outside, it's great to sketch with somebody else or with a group to get a social experience. It's also a great way to share stories, and experiences, give feedback and get suggestions on your work.
"You're sharing your stories and interpretation of scenes. You're also giving back to people in terms of positive suggestions about their work, giving you an opportunity to have a two-way conversation with the people you're drawing with."
Keeping fit and active
You can easily get your steps up just by walking around, finding the right scene, exploring angles and by exploring the finer details.
Learning
Being in the scene forces you to slow down, engage with your environment, and look at the subject. But being on location also helps you learn and knowledge sure is power!
"You learn some much by being outside, you learn about your process, technique, skills, and your materials, but you learn about the place. If you go somewhere and there's a really old building, you'll learn about the nature and the character of the building, about the fabric of those buildings, about why they were built, and who lived there."
Supplies
It may sound like a simple one, but the first rule is to make sure you have all of your art stuff with you!
"I've done it myself; I've turned up on location, and I've not got my brushes, paints, or water. So, it's always useful to have a checklist to make sure you have a list of things to take with you".
Also, consider any other outdoor accessories such as chairs and stools, these can be useful for sitting on if you can't find a bench or wall. Some people also prefer to sit or stand so it depends on what you feel comfortable with. Check out our urban sketching supply list here.
Appropriate clothing is also a must when working outside. Layers are a great way to keep both cool and keep warm. And don't forget to take things like hats, sunglasses, and suncream for those hotter days.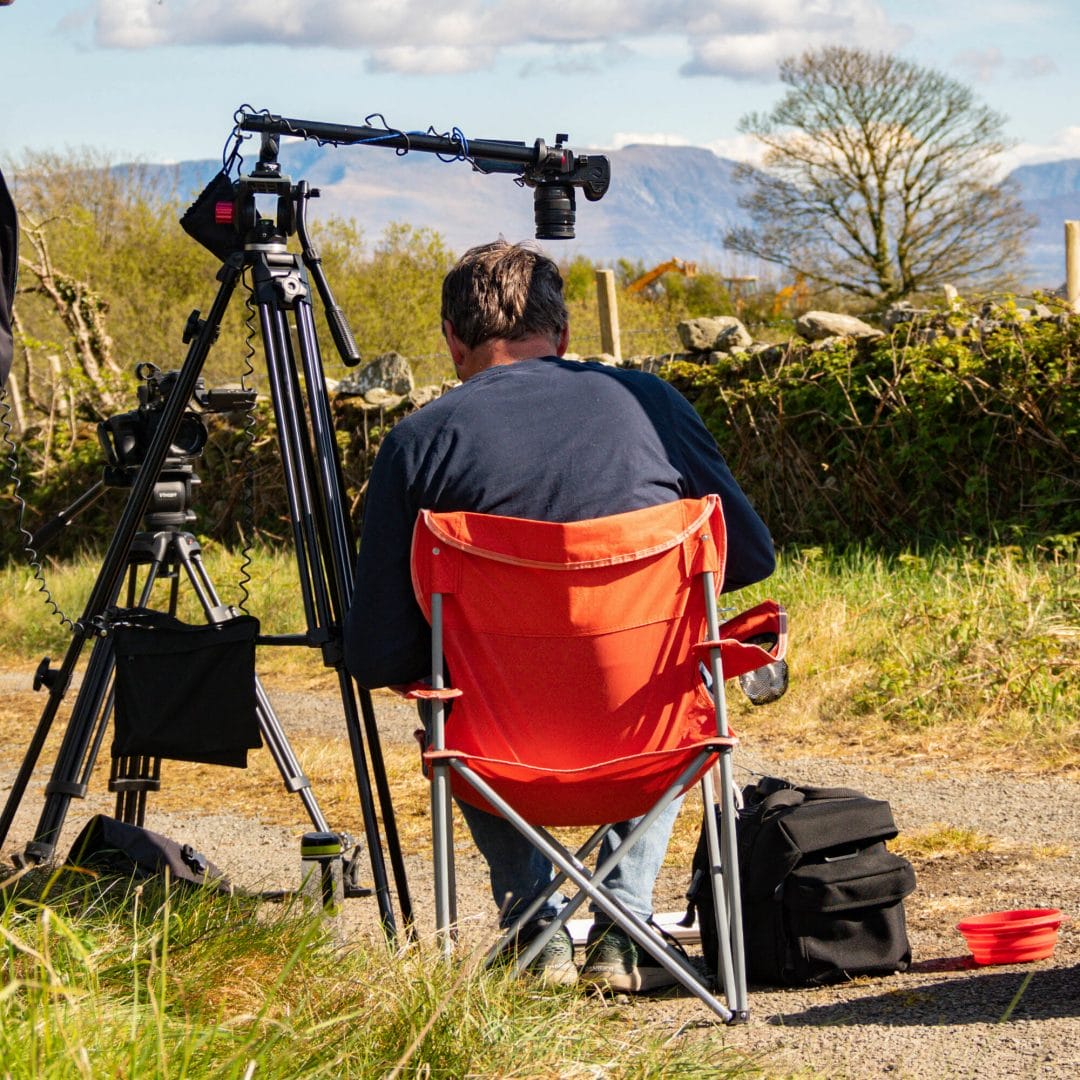 Looking after yourself
When you're deep into a sketch, it can be easy to forget the simple things. Make sure to keep hydrated by packing water and maybe a few snacks or energy bars for quick and easy nourishment.
Consider your location before sitting down to sketch. You may want to choose somewhere that has a toilet or café nearby.
It's important to stay safe whilst on location, especially if you're in a busy city or location. For best practice, find a safe position, away from roads and crowded areas. 
Set up sure somewhere that you feel comfortable with and remember that you can always take a friend or family member along with you if you're not in a group.
"Sometimes the ideal spot that you want to draw, is not always the safest spot to be in. So, you need to look after yourself as well."
Curious passers-by are likely to want to see what you are up to. Mostly because they find it inspiring and are blown away simply by the fact that you're sitting there drawing and painting! Hopefully, you'll find that most encounters with the public are positive and supportive.
If you find the attention bothersome or want to be left alone for a while to focus, try wearing some headphones and listening to music.
It can be great to chat with the public, and after all, this is part of being on location, so why not convince them to follow you on social media or to buy your work? It can be a great networking opportunity and you never know who you will inspire, making a huge difference in their world too.
"In my experience, I've never had any negative encounters, that goes back years. Most people are supportive and complimentary."
Going with a group
If you want to go with a group, check out our workshop page to see if we have any upcoming sketching adventures. There are also lots of other local Urban Sketching groups, workshops and communities worldwide. Try to look for a local group on Facebook or online.
Going alone
It's a good idea to plan your first trip somewhere quiet and ask a friend or family member to go with you to help build your confidence.
Relax and enjoy the experience
Last but not least, enjoy the hustle and bustle of being on location. We hope some of these tips have given you a better insight into the world of outdoor sketching. We would love to see your images from on location so remember to tag us at #urbansketchcourse.
Whether you're brand new to urban sketching or a confident artist, our engaging, video-based online courses teach you step-by-step how to go from blank page, to capturing the bustle and beauty of the world around you, in the unique and fashionable style that is urban sketching.