How to choose and sketch an angle or perspective
With Ian Fennelly
Discover some of Ian Fennelly's best sketching advice.
Find out some useful advice and tips from Ian in our new '
How to
' guide.
Choosing angles and perspectives when urban sketching is important. There are lots of external factors to consider especially when on location. Ian shares a few ways to choose angle and perspective when urban sketching.
Think about the story of the sketch
Think about the story you're trying to tell. What do you want to say about a location or a building within its setting?
"I'm trying to tell a story and the story is what I see on location. I want that story to involve a lot of narrative, a lot of detail and a lot of content. So, I do carefully choose the composition."
MOVE AROUND UNTIL YOU FIND YOUR 'SPOT'
Don't be afraid to move around a bit (where safe!) until you find a perspective that works for you.
"By shifting over slightly to the left or the right, it brings in a different perspective, it tells more of a story. It might just bring a tree into the picture or a lamp into the picture and all those things are really important because it makes the whole composition more visually stimulating and more interesting for you." 
Part of the fun of urban sketching is the working with the hustle and bustle of being on location, which often means being willing to compromise with external factors.
"Sometimes the composition chooses you on a practical level. You might have to compromise and shift yourself to be somewhere slightly more sensible. If you're somewhere busy, you must get out of the way. There are lots of external factors that dictate the angle."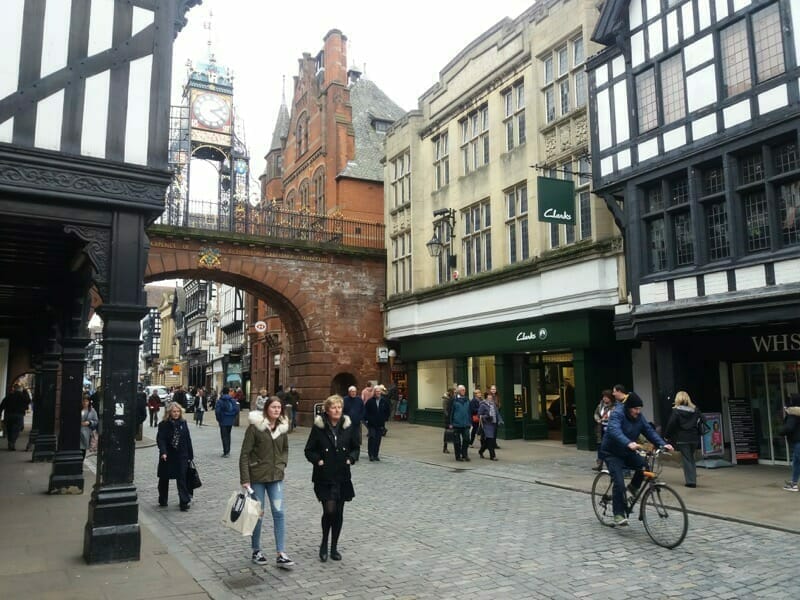 Watch the full video as Ian Fennelly explains how he chooses angles and perspectives.
We are so blessed at Urban Sketch Course to have such a wonderful growing community. Thank you to everyone who supports our journey, we send our love to each and every one of you.
Don't forget to keep us up to date with your sketching journey by using the hashtag #UrbanSketchCourse. We look forward to seeing you all again very soon.
Urban Sketching for Beginners
Join Ian Fennelly as he guides you through 47 easy-to-follow lessons and practical exercises that transform you from complete beginner to skilled urban sketcher!